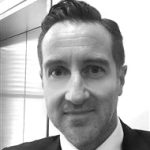 MBChB FRACS |WIA GEPI | Neurosurgeon & Spinal Surgeon
Consultation Waiting Time: Appointments available 7-14 days in advance.
Report Turn Around Time: Less than 7 days, urgent reports available on request.
Sample Report: Contact us today for a for sample report.
Locations Available: Gold Coast, Brisbane and Sydney.
Video assessments: Any regional area in NSW and Queensland.
Call 02 8090 7611 to book Dr Cochrane today.
Dr Neil Cochrane is a Neurosurgeon specialising in the diagnosis and treatment of the nervous system. This includes treating brain injury, brain tumours, spine tumours, spinal injury and degeneration of the entire spine.
Dr Cochrane is a Consultant Neurosurgeon consulting in Southport, Gold Coast and operating at Sunnybank Private Hospital in Sunnybank, Brisbane in Queensland. He is Fellow of the Royal Australian College of Surgeons and he is committed to providing his patients the very best health care and spinal surgery.  Dr Cochrane has a particular interest in comprehensive spine surgery at all levels of the spine.  He specialises in minimally invasive spinal surgery, lateral and posterior lumbar fusion, cervical fusion and artificial disc replacement. While fully qualified in neurosurgery, Dr Cochrane has focused his practice on spinal surgery.
AMA (Australian Medical Association) Queensland – current member
Neurosurgical Society of Queensland – current full member
Neurosurgical Society of Australasia (NSA) – current full member
Dr Cochrane's undergraduate education was at the University of Canterbury in New Zealand.  He completed his medical degree in 1996 with the University of Otago, New Zealand. On entering Neurosurgical training he worked in New Zealand, South Australia and Queensland.  He gained his Fellowship with the Royal Australasian College of Surgeons (FRACS) in Neurosurgery in 2007, and has based himself on the Gold Coast.   As a family man who believes in healthy living and life balance, he understands all the demands of life, work and family and therefore the need to manage a medical condition taking into consideration of all aspects of your physical health and your life.  Dr Cochrane has a philosophy of ensuring patients are educated regarding their condition. He will explore all options available to you and strongly believes in patient education so you can make an informed choice.  Dr Cochrane will present the information you will need providing non surgical and surgical options.
Available in Gold Coast, Brisbane and Sydney and for Video Assessments for any Regional area NSW and Queensland
Call 02 8090 7611 to book Dr Cochrane today for your trusted and reliable, court ready Medico-Legal report delivered time efficiently.